Become A Member...


We are pleased to offer the following membership categories:

Regular Membership: £50
Harvard degree holders

Joint membership for spouses / partners of Harvard degree holders

Recent Graduate Membership: £20
Harvard degree holders, graduating within the last 3 years (2021 - 2023)

Associate Membership: £60
Any person who has completed at least one semester as a student or as an instructor at Harvard

Any person who has received a certificate of completion from an official program of the University of six weeks or more

Honourary degree holders from Harvard University

Parents of current Harvard students

Current Harvard students: Free
Any student currently enrolled in a degree program at Harvard University
Over 75s Membership: Free
Any Harvard degree holder over the age of 75

We want to be inclusive and will consider hardship cases individually. Please contact membership@hcuk.org with concerns or if you're unsure which category you belong to.

Membership is on a 12-month rolling basis (not a calendar year). By signing up below, you authorize HCUK to send you its annual accounts by electronic mail.

If you are signing up for Regular or Associate Membership, we prefer you to pay by Direct Debit as it greatly reduces administration costs once set up. It is open to anyone with a bank account in the UK and renews annually automatically. You are able to cancel a direct debit yourself if, in the future, your circumstances change.

Regular Membership
Membership price: £50.00
Please click here: https://pay.gocardless.com/AL0000A6KSGAHR

Associate Membership
Membership price: £60.00
Please click here: https://pay.gocardless.com/AL0000A6KFF2WV

For those not using the Direct Debit option:

If you are a graduate and have registered, please select the appropriate category below. This will take you through the registration process and collect payment by credit card.

IMPORTANT PRIVACY INFORMATION
Membership information supplied will be used for the HCUK Membership Directory and to update your details with the Harvard Alumni Association. Unless you note otherwise, your details will be included in the directory. Please refer to the full GDPR and Privacy Notice.
Harvard Alumni, HAA Associates, and Students:
Login using your HarvardKey.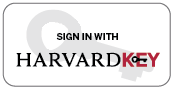 ---
Haven't yet set up your HarvardKey account? Claim your HarvardKey key.harvard.edu.
Faculty, Staff, Parents, and Non-Alumni Members and Guests – click here and login below.
---
New to Our Site?
Registration is free. Fill out the fields below and a temporary password will be emailed to you within the next several minutes.