HCUK Reception at the House of Lords
Hosted by the Lord Bilimoria CBE DL
THIS EVENT IS NOW SOLD OUT
THE WAITLIST IS CLOSED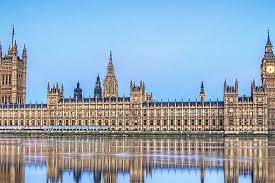 Please join the Harvard Club of the United Kingdom for a reception
at the House of Lords, hosted by Lord Karan Bilimoria (HBS 2011).

The reception will be held in the Cholmondeley Room & Terrace,
overlooking the Thames.

Monday, 3rd October 2022
6:30PM - 9:00PM
Cholmondeley Room & Terrace

The Reception is currently open to HCUK Members only but will open up to all Harvard alumni in late August. The event historically sells out. This year, capacity is reduced by the Houses of Parliament as a COVID measure. We strongly recommend registering immediately if you are interested in attending.

Event Cost:
HCUK Member: £55
Guest of Member: £55
Recent Harvard College Grad (AB2011 or more recent): £40
Additional Guest of Member (maximum of 2 at this pricing): £70
Non-Member: £70 (tickets available from August 24th)
Ticket price includes canapés, wine and an open bar.
Cobra beer is offered with the compliments of Lord Bilimoria.
Refunds are possible up to 26th September only if spaces could be filled from the waitlist.
This event is not-for-profit and is priced to cover costs.
Friends of HCUK will donate any surplus proceeds to an educational charity.

Once tickets have been purchased, you will receive an official invitation via email two days before the event. Due to security, all guests will need to present the official invitation and proof of identity in order to be admitted. Your name must also be on the security guest list. Please register using the same name as the one on your photo ID and do the same for any guests.

If you have any further questions, please contact Vicky and Yuko (HCUK Events Team) at events@hcuk.org or Verity (Club Administrator) at membership@hcuk.org

For further information about what to expect when arriving at the Houses of Parliament, please see the link below:
http://www.parliament.uk/visiting/access/events/
Lord Karan Bilimoria
Brief Biography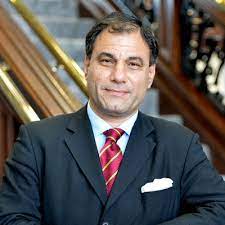 Lord Bilimoria (HBS 2011) has been a member of the House of Lords since he was appointed the Lord Bilimoria of Chelsea in 2006. He is an entrepreneur and educationalist. His Asian and British heritage enables him to serve the interests of different cultures and communities.

Here are some examples of Lord Bilimoria's achievements and responsibilities:
Politics and Government:
First ever Zoroastrian Parsi to sit on the House of Lords
Founding Chairman of the UK India Business Council
Deputy Lieutenant of Greater London
Founding member of the Prime Minister of India's Global Advisory Council
Business:
Founder and the current Chairman of Cobra Beer, one of the most awarded beers in the world
Vice President of the Confederation of British Industry, recently completed his two-year term as President of CBI
Former Senior Non-Executive Director of what is now Tesco Plc
Chartered Accountant with Ernst & Young
Education:
Law degree from the University of Cambridge
Executive education at the London Business School
Executive education at the Harvard Business School (2011)
Former Chancellor of what is now the University of West London, the youngest University Chancellor in the UK when appointed
Chancellor of the University of Birmingham, the first Indian-born Chancellor of a Russell Group university
A pioneering visiting entrepreneur at the University of Cambridge
Honorary Fellow of Sidney Sussex College Cambridge
Former Chair of the Advisory Board of the Judge Business School, Cambridge University
President of the UK Council for International Students Affairs (UKCISA).
Bynum Tudor Fellow at Kellogg College, University of Oxford
Visiting Fellow at the

Centre for Corporate Reputation, University of Oxford

Honorary Doctorates from

several universities in the UK