Lord Norman Foster / Tania Bryer
Alan Howard / JW3 Speaker Series
November 22nd , 2021
19:30
(This event will be in person)
JW3, 341-351 Finchley Road, London. NW3 6ET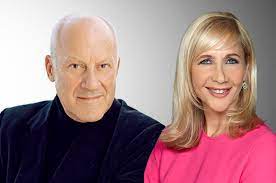 The creative force behind Beijing Airport, Millau Viaduct in France and the Gherkin, Lord Norman Foster is an award-winning architect whose work spans both decades and continents.
He is the founder and executive chairman of Foster + Partners, a global studio for architecture, urbanism and design, rooted in sustainability, as well as president of the Norman Foster Foundation, based in Madrid with a global reach, promoting interdisciplinary thinking and research to help new generations of architects, designers and urbanists anticipate the future.
Lord Foster will be in conversation with Tania Bryer, broadcaster and philanthropist who is the host of a number of hugely popular series across CNBC's international network, including the critically-acclaimed 'CNBC Meets…'.
Discussing Lord Foster's extensive career and influence in high tech architecture, this conversation will be an exploration of their remarkable lives and philanthropic endeavours
HCUK has 20 tickets available on a first come / first served basic. HCUK Members only. £30 per person.