ASTROLOGY TODAY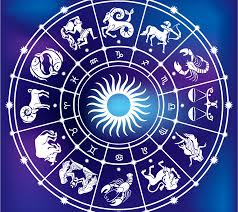 Presentation by Dr. Tamara Howard
(AB 1975, Member of the Board of the Harvard Club of the UK)

Free, virtual Zoom event
Wednesday, 17th February, 18:00 – 19:00 GMT


Astrology is the use of knowledge about celestial bodies to generate expectations about future events and people's personalities. It is practiced in many different cultures but is far from controversial and its standing as a legitimate "science" is much debated. Yet one cannot ignore its prevalence and influence.

Dr. Tamara Howard (AB 1975) seeks to explore the origins and historical development of astrology and explain its purposes and limitations. She will address questions such as: What is astrology? To what extent is it a science? How has it developed over the ages? How is it used? What branches are there?

This presentation will be equally enlightening for those who believe, those who are merely curious, and those who are downright skeptical.
Please register below and Zoom details will be forwarded to you.

Bio for Dr. Tamara Howard

Tamara has been a practicing astrologer since she was 10 years old and cast her first chart – calculating the position of the planets by hand, using nothing by specialist tables and charts of the position of planets. These items were around her home because Tamara's mother was a practicing astrologer. Since then, she has continued to practice and teach astrology alongside her 'day job'.

Tamara graduated from Harvard University in 1975 and received her PhD from Tufts Graduate School of Biomedical Sciences where she also did her post-doctoral research. This research led her to take a job in 1981 at one of the first biotech companies. Tamara lives in the UK and is a member of the Board for HUCK.

Although born and educated in the USA, her day job has taken her to Germany, Italy and the UK. As a manager, then senior director, VP and finally, an independent consultant, Tamara has worked in the high-tech, biotech / life sciences and consulting services industry for almost 40 years. She now co-owns and runs a boutique consulting firm specializing in 'go to market' for technology and biotech companies. She has written three business books and co-authored a fourth.

In addition to a long held membership in Sigma Xi (scientific research society) she is also a member of The AA (Astrological Association of Great Britain, ISAR (international Society for Astrological Research) and NCGR (National Council for Geocosmic Research).