Kevin Jennings '85 will share his Journey as an LGBTQ Advocate

We have been invited to join this presentation by the Harvard Clubs of Boston and Ireland. Pre-registration required.

Following the extremely successful Allyship event with VeraVis Founders Rebecca Wilson and Ty Moore '06, the Harvard Club of Boston and the Harvard Club of Ireland are proud to bring you the second instalment of this series. The first event focused on effective Allyship in combating Anti-Black Racism.
In this next Allyship event, we are honored to be joined by Kevin Jennings '85. Kevin has been a leader of and an advocate for LGBTQ people for his entire career as his bio below will attest. What drove him? How did he succeed? Who were his allies? Kevin will share his journey with us and we look forward to sharing it with you.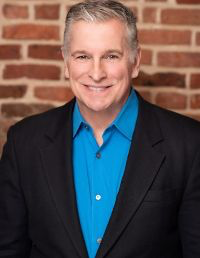 Kevin Jennings is the CEO of Lambda Legal, America's oldest and largest legal rights advocacy organization dedicated to achieving full legal and lived equality for LGBTQ people and everyone living with HIV. Kevin began his career in the mid 1980's as a high school history teacher and, in 1988, worked with his students to create the nation's first Gay-Straight Alliance student club. Today, over half of American high schools have GSA's thanks in large part to GLSEN (the Gay, Lesbian, and Straight Education Network), a national organization which works to end anti-LGBTQ bias in America's K-12 schools that Kevin founded in 1990 and led for 18 years before stepping down to become President Obama's Assistant Secretary of Education for Safe & Drug-Free Schools.

Kevin went on from the Obama Administration to run the Arcus Foundation, the world's largest private funder of LGBTQ rights, and the Tenement Museum, America's premiere museum dedicated to the immigrant experience. In 1996 he helped write and produce Out of the Past, the first documentary on LGBTQ history for young people, which won the Sundance Film Festival Audience Award for Best Documentary. Most recently he served as an Executive Producer of the 2019 PBS documentary The Lavender Scare, which details the McCarthy-era witch hunts for LGBTQ people, and the 2020 HBO documentary Welcome to Chechnya, which documents the ongoing horrific pogrom against LGBTQ people in the Russian Republic of Chechnya.

Kevin "walks the talk" as an ally himself through such actions as serving as co-chair of the Board of Muslims for Progressive Values. He is also the author of seven books and is the first person in his family to graduate from university, holding degrees from Harvard, Columbia, and NYU. A dedicated Harvard alum, he is the 2018 recipient of the Harvard Alumni Association Distinguished Alumni Award, served as the Chief Marshal of his class for his 25th Reunion, and is a past member of the Board of the HAA.

Date: November 18, 2020
Time: 12:00 p.m. - 1:00 p.m. ET (please note the UK time difference)
Please join us by registering for a ticket by end of day on November 17th in order to receive a link to the online event.