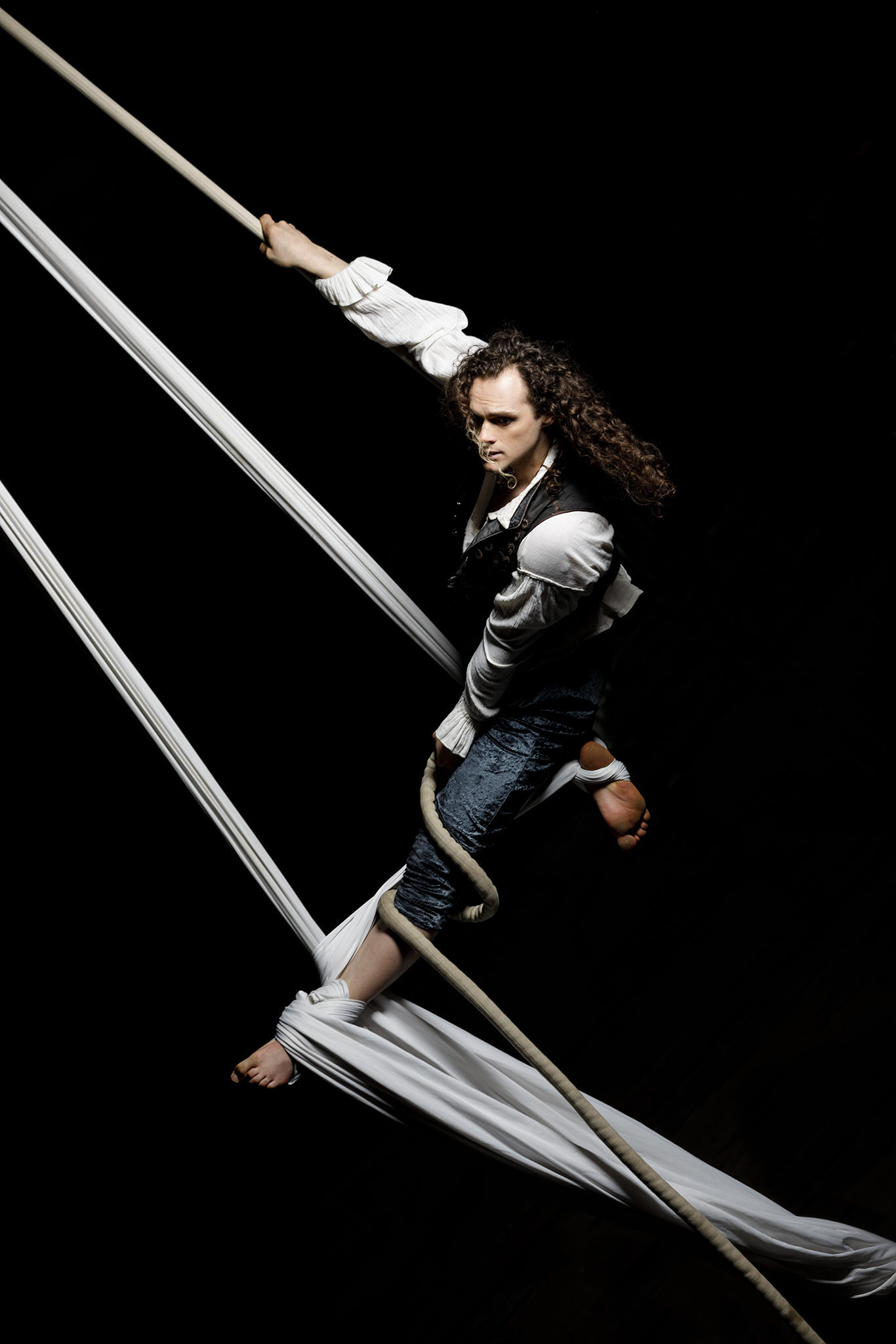 SOLD OUT - please contact membership@hcuk.org if you would like us to find you tickets.
Viola: A dark re-imagining of Shakespeare's beloved comedy "Twelfth Night" using acrobatics, aerials, and live music. Created, Produced and Directed by Charlotte McKechnie AB 2015.
Saturday 15th February | 7.30pm | Jackson's Lane (269A Archway Rd, Highgate, London)

HCUK has a limited number of tickets at £18 each including a cast meet and greet and after show discussion.
Please use the link below to purchase tickets!

Presented by New Voices Theatre, Viola is a new aerial theatre performance blending contemporary circus, dance and theatre to investigate the psychological journey through identity, anxiety and isolation. Reimagining Shakespeare's Twelfth Night through the eyes of Viola/Cesario, this production weaves Shakespeare's original text with aerial performance, floor acrobatics and a live improvised soundtrack.

New Voices Theatre brings new and revived opera, theatre & circus by female creators from around the world to audiences across Europe. As the 21st century progresses, dialogue around gender and opera is increasingly prominent. While ever more companies include living female composers and writers in their repertory, as well as employing more women as stage directors, the gulf between male and female representation remains stark, and works by women from previous centuries remain almost entirely forgotten.
New Voices Theatre was founded by Charlotte McKechnie in 2017 to fill this gap and to present the richest of contemporary and historic repertoire. From black box theatres to libraries, cafes and even refurbished swimming pools, New Voices Theatre performs chamber operas and physical theatre works to illuminate figures from our musical history as well as the best emerging contemporary talent.