The Next HCUK Short-Haul Travel Excursion: Iceland 25-28 February 2016
The Next HCUK Short-Haul Travel Excursion: Iceland 25-28 February 2016
The next bespoke HCUK short-haul trip organized in association with SAT Travel may be our best yet. This is a scenic filled adventure excursion to a part of the world that few people take the trouble to see. The attached itinerary details the full range of sights and events included but we are also trying something a bit different for this trip: an a la carte listing of additional activities some members may want to take advantage of. After all, Iceland is probably a once in a lifetime trip so many will want to make the most of it. The attached trip review indicates how previous travelers have enjoyed this wild and exotic land.
So save the date and join no more than 20 of your fellow alumni/ae for a wonderful four days filled with great sights, great activities and great camaraderie.
For further information, your best source is the HCUK representative at SAT Travel, Richard Winter at the number on the itinerary or by e-mail at , Richard Winter <
richard@sat-travel.com
> and HCUK organiser <
robertgould@rjgould.co.uk
>.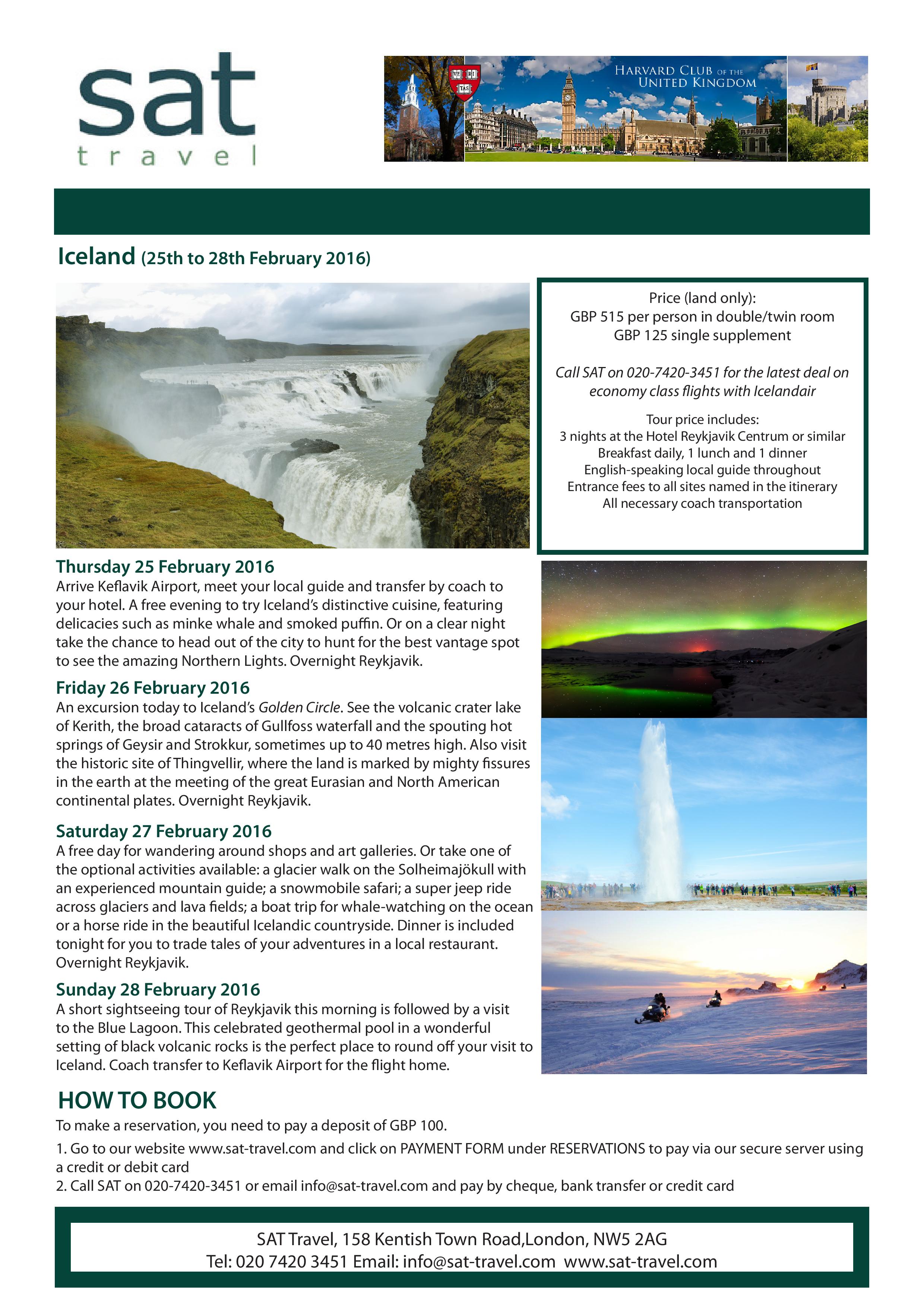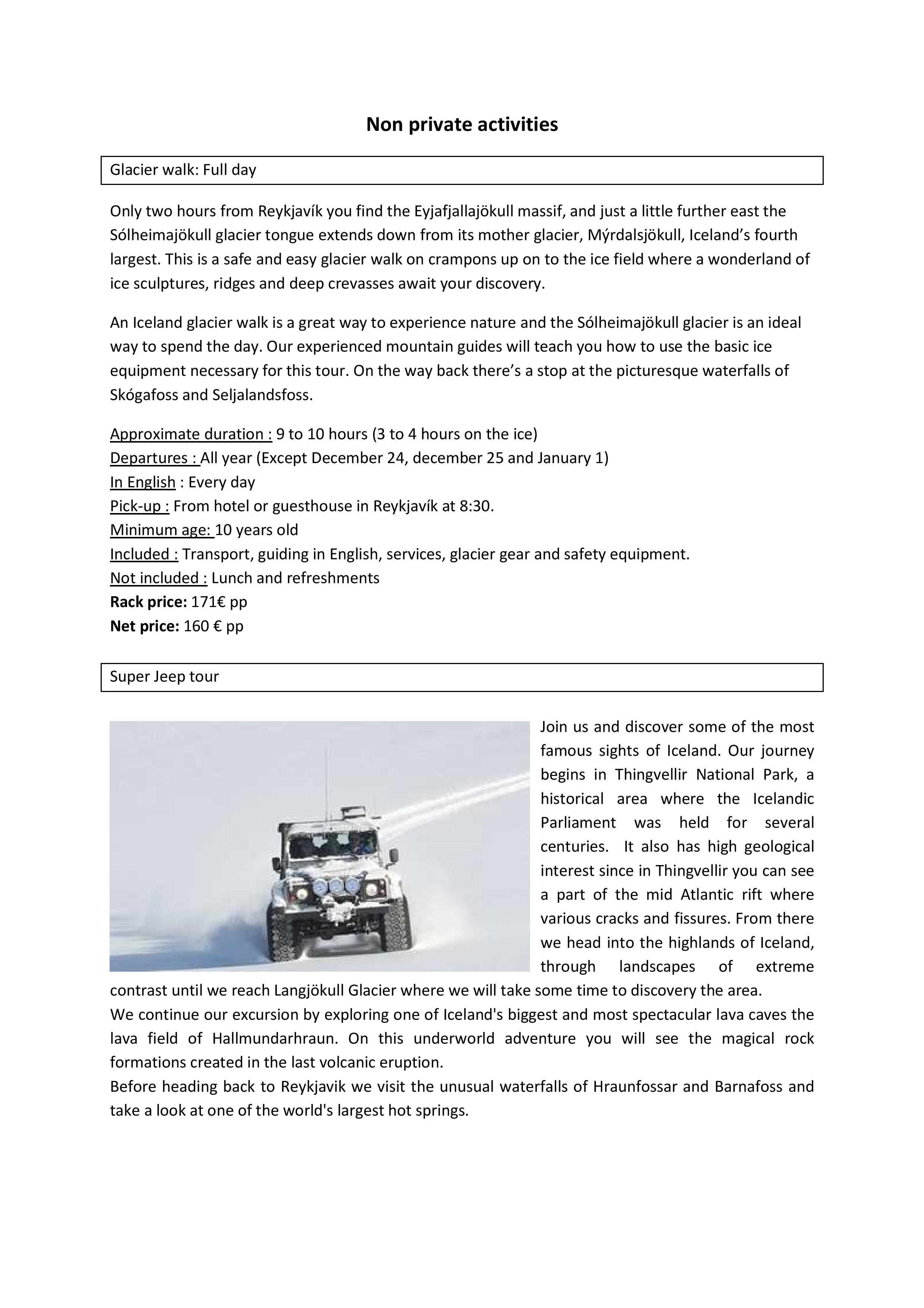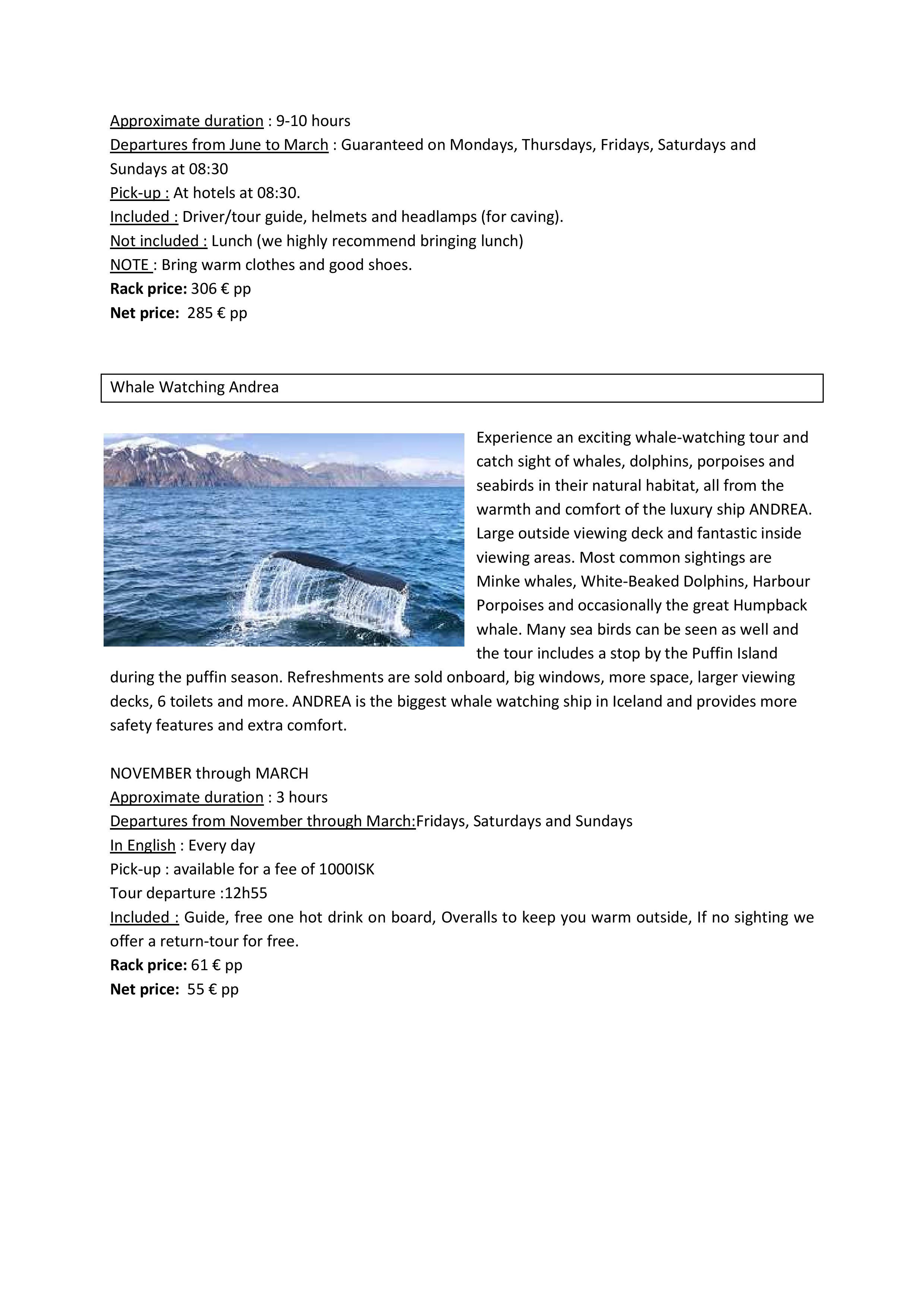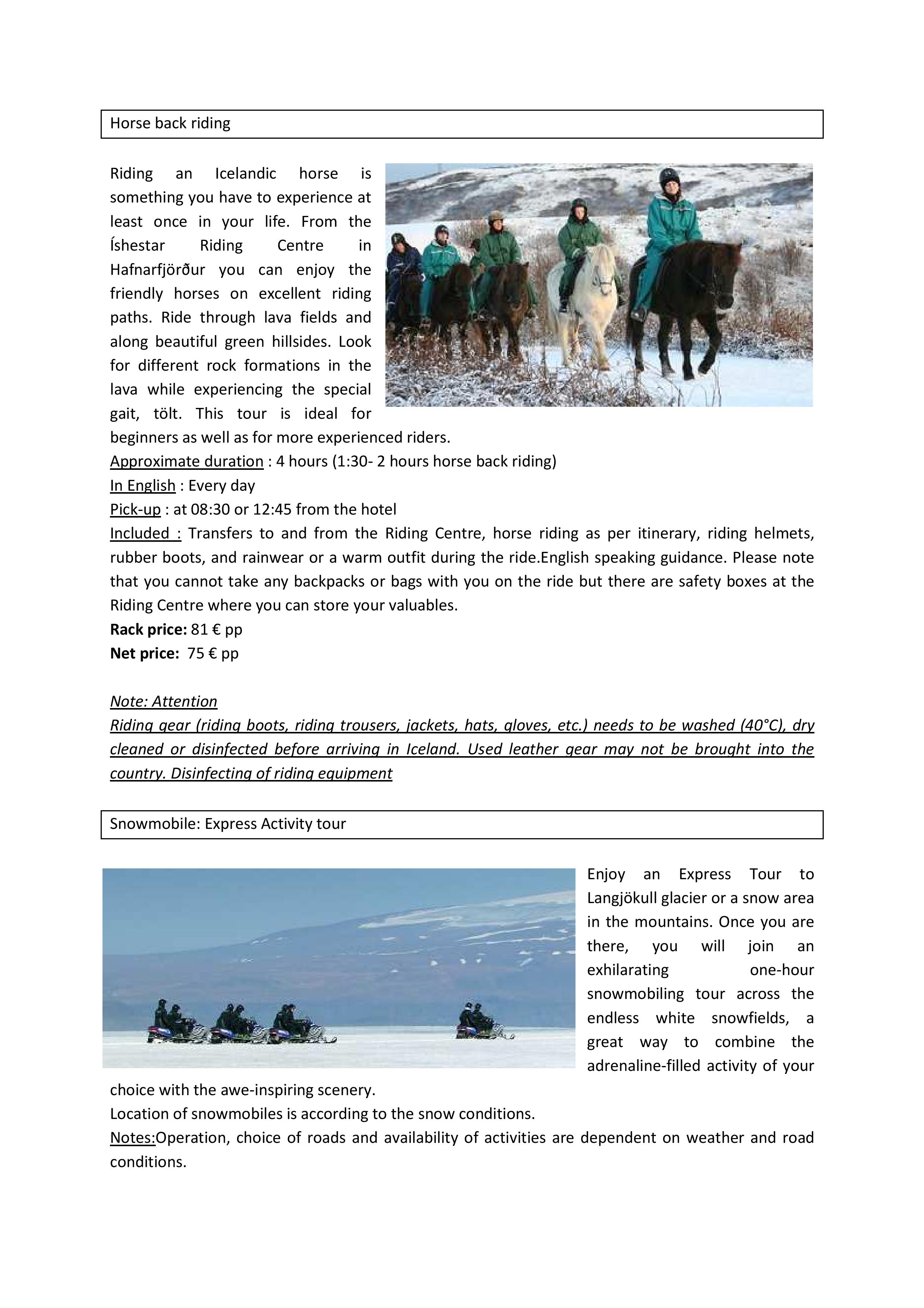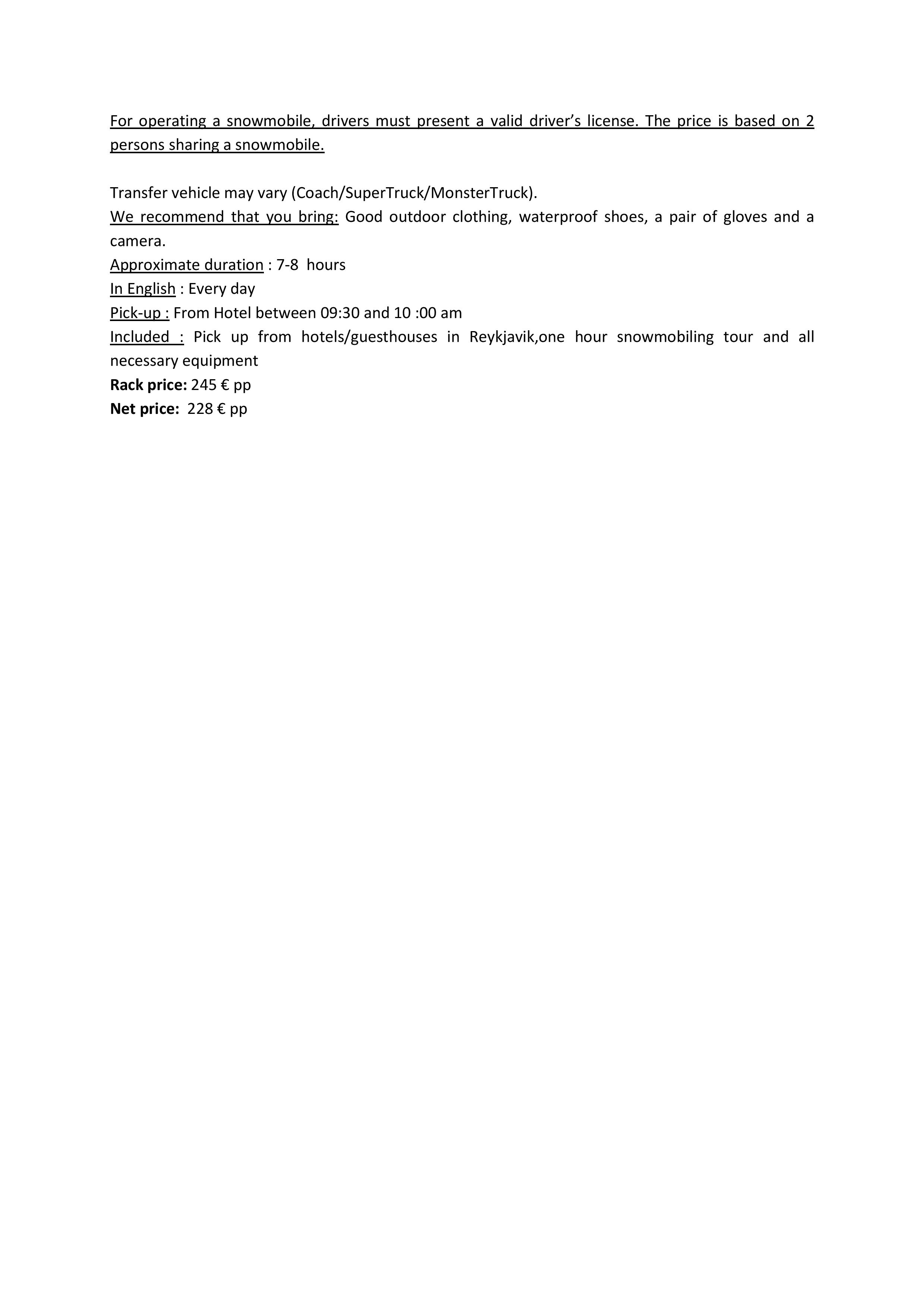 ICELAND recent reviews
AWS tour – February 2015
The trip was a great success. Snorri and the coach driver Olejik were fabulous. Very popular with everyone.
The flights were great and on time. We had more than enough time at the blue lagoon. No one booked a massage but they all felt there was more than enough to do there without having a massage or spa treatment. The lava restaurant was full, we started our meal at 6:30 and finally got out at 9:45. The food was incredibly good but painfully slow service. I am guessing partially that they want to make it a relaxed experience & special night out and also a slow start by the wait staff. The group that opted for the cafe had a long wait but not much we could do about that. It was their choice after all. Everyone loved the blue lagoon and it was the perfect place to go after the flight and to start our trip.
The hotel Ranga was excellent. Great rooms, welcoming service, good meals... I would not change a thing!!! We had a brief showing of the northern lights at 3:15 am for those who made it outside on time. Most of the group was quite anxious to see the lights. The one thing that can not be guaranteed! So, the next night in Reykjavik, I help 2 couples rent a car to go out on their own and Snorri lined up the bus driver in his family van to take out another group for 3 hours ( 200€). And we had an incredible aurora showing. Phew!!!
The set dinner was delicious and service impeccable.
All the waterfalls, black beach, geysers - everything on our tour was so beautiful and picturesque! The one thing I might investigate for future groups is lunch venues. We at all highway roadside cafes both days. The first day was alright, they did have a restaurant but it was closed at the black beach.
The second day we ate at the geysers (and it was not good). If you ever send a group in the summer this would make a great picnic location. Truthfully I do not think there were many other options. The glacier was highlight for many. Most other groups rented crampons and hiking sticks. Our group was lead part way to the glacier by Snorri but with the men leading the charge decided they were going to hike right into it. Everyone made it and truthfully the paths were icier at the geysers. It was worth it too.
The restaurants in Reykjavik were beyond outstanding!!! The hotel was good and well located. We had a good tour of town on Sunday and a few hours of free time. Everyone still managed to do quite a bit of shopping. I would not have added anything else to the trip.
All in all it was a great trip!
Thank you.
I will be sending you photos shortly.
Deborah Hickey
+44 07715 991574
AWBS tour – January 2015
We had an amazing trip.
Everyone was thrilled that we got to see a wonderful display of the Northern Lights on both Thursday and Friday at Hotel Ranga.
The weather was good too. We had fabulous sunny days on Friday and Saturday and then it snowed Sunday.
Snorri our guide was excellent and hugely popular.
The Blue Lagoon was a bit of a rush. Which I knew from last time. I had hoped that with organising dinner menus at the Lava Restaurant that we might get through there quicker. But sadly service was slow and disappointing.
Which is a real shame as the food was excellent. That was another feedback. Everyone was so impressed with the standard of Icelandic cuisine there, Hotel Ranga and at the Fish and Grill markets.
I had the tasting menu at the Fish Grill and it was outstanding.
So I think if I was running the trip again I think I would just leave people to order a la carte. There's too much work involved in getting people to make menu selections.
And I would consider rethinking that first day and go directly to Hotel Ranga and do Blue Lagoon on the Sunday. Of course if the airlines made flight time earlier, then that would solve the problem.
One slight disappointment was that we were unable to get close to the glacier because it was too icy. In the intervening 3 years the melt from the glacier has necessitated moving the carpark and putting in a new path which it seems gets icy and impassable unless you are wearing crampons.
Given my group's "up for it" attitude I would definitely look at missing say the visit to the first waterfall on the Friday in order to do an hours crampon walk on the glacier. There was a pretty mixed crowd that we saw doing it. It didn't look as if you had to be super fit.
Amber even went on a flight over the volcano at a cost of 300 euros which Snorri very kindly arranged for her. Her photos looked amazing.
So this might be worth suggesting as an option to the AWS group. She left us at the Gullfoss waterfalls. Took an hour taxi back to Reykjavik and caught a small plane for 1/2 hour.
Hotel Ranga was great. They made us really welcome. Gave us a separate dining room upstairs which worked well. On the Friday night they had an astronomer there with 2 super powerful telescopes.
I walked over after dinner to take a look and it was one of the highlights of my trip. The hotel owner announced this to our group but I think only 2 of us went and really the rest missed a treat. So maybe advise the group in advance that the astronomer is there.
Looking down the telescope I had the most amazing view of the moon followed by a fascinating talk on the galaxy with him using a highlighter to point out stars and their stories. Fab. Just warn people to dress warmly, particularly footwear as it is in the open air. I went in shoes directly from dinner which was silly of me!
All in all, a great trip. It's obviously super popular with the group with a lot saying they thought it even better than Jordan.
Given the turnover in the expat community it's a trip that could definitely be run every 2 to 3 years.
Thank you for all your back room work in making it such a successful trip.
Fiona