Fund-Raising for New Voices Theatre (founded by Harvard alumna Charlotte McKechnie)

HCUK would like to support the theatre and outreach efforts of alumna Charlotte McKechnie (AB 2015) by seeking donations. Please see attached description of New Voices Theatre, founded by Charlotte, and their current aerial and acrobatic theatre production, Cirque du Bard: Viola.

Please support this worthy endeavour by donating an amount of your choice. HCUK will match all individual donations up to a total of £500. You may select your amount of donation in £10 increments by selecting the number of £10 "tickets" to purchase. Thank you! Purchase button below.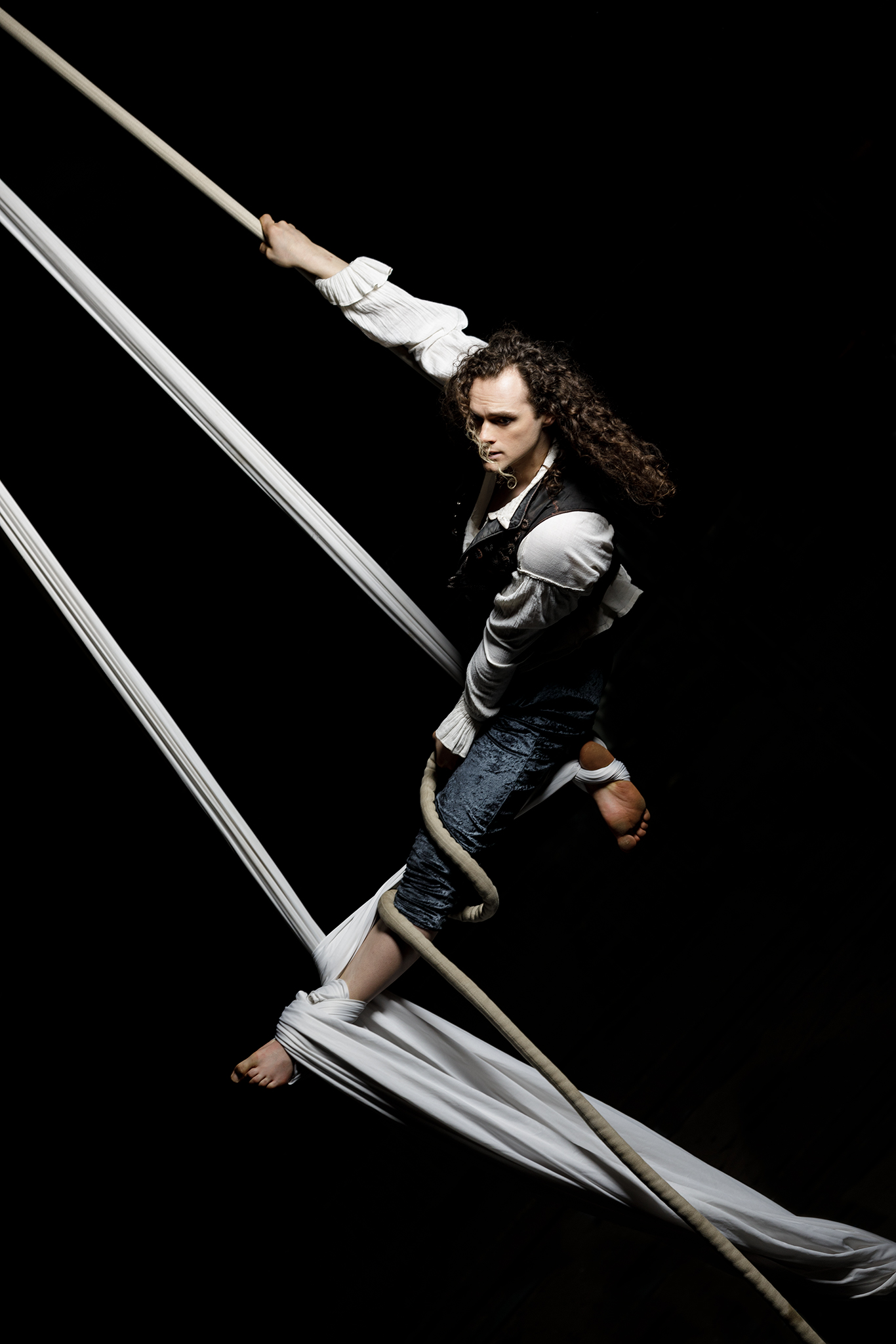 ***************************************************
BACKGROUND ON NEW VOICES THEATRE

Short Summary
A ground-breaking new theatre work and school workshop programme created by 2015 Harvard College alumna, Charlotte McKechnie, Viola opens up Shakespeare for a new generation with dazzling acrobatics and breathtaking soundscape. Coming to Jackson's Lane, north London, on Saturday 15th February.
Creative Team
Creator/Producer/Director - Charlotte McKechnie ('15 | History & Literature | Adam House)
Choreographer/Aerialist - Adam Wright
Light Designer - Gabriel Finn
Sound Designer - Jonny Danciger
Cellist - Rufus Huggan
Violinist - Zakarya Hassan
Voiceover Actors - Ashley Smith, Simon Donaldson, Miriam Elwell-Sutton

Overview
Presented by New Voices Theatre, Viola is a new aerial theatre performance using aerial and acrobatic movement to investigate the psychological journey through identity, anxiety and isolation. Reimagining Shakespeare's Twelfth Night through the eyes of Viola/Cesario, this production weaves Shakespeare's original text with aerial performance, floor acrobatics and a live improvised soundtrack. After performing throughout Scotland, we have our London performance on Saturday 15th February 2020 and additional requests to perform Viola at the Mareel Theatre (Shetland Isles), Comar Theatre (Isle of Mull), Elgin Hall (Elgin), Tivoli Theatre (Aberdeen), Hope St (Liverpool), Cambridge Junction (Cambridge).
Alongside our performances, we are offering free school workshops in improvisatory theatre and acrobatics to low-income schools for secondary school pupils aged 14-17 who otherwise have no or very little access to theatre or artistic expression.

WHAT WE HAVE ALREADY ACHIEVED
We have already raised £7300 from generous funding from Split Infinitive, Hope Scott Trust, Cross Trust, Labyrinth Foundation, the Eglinton Arms Hotel, the Royal Conservatoire of Scotland Diversity Fund, and supporters who attended our Spring Fundraising Dinner and from support online via our Indiegogo. This has largely paid for our October performances and October school workshops, which have already reached over 210 young people and theatre newcomers.

COSTS
It costs £200 per school workshop and around £3000-4000 per performance, depending on venue and location. Of this cost, approximately 37% goes to supporting artists, 28% on venue, 18% on transportation and accommodation, 10% on marketing, and 7% on costumes/props/insurance.

Example Breakdown of Performance Costs (London 2020 performance costs)
Performer Fees: £985
Lighting operator/stage manager for performance: £100
Marketing/production assistant: £150
Venue: £1050
Insurance: £150
Prop hire: £100
Costume dry cleaning: £100
Transportation (Glasgow to London for four artists and stagehand): £500
Accommodation (Two nights in London for four artists and stagehand): £200
Per diem (subsistence per day for artists - required by Equity): £172 (£17.20 per artist per day for two days)
Marketing (posters and fliers): £207
Marketing (online promotion): £100
TOTAL: £3814
Workshop Costs
Workshop leader fees (2 leaders): £160
Travel: £40
TOTAL: £200 per workshop
********************************************************
************************************************************
Thanks!