Sadler's Wells Patrons evening with San Francisco Ballet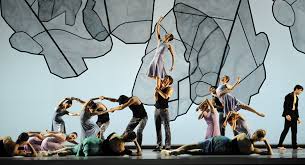 Last seen at Sadler's Wells in 2012, San Francisco Ballet are back with an exciting triple bill. In a triptych of works, world renowned choreographer Alexei Ratmansky pays homage to Dmitri Shostakovich. Attracted by the theatricality of his music, Ratmansky has returned time and time again to the work of the Russian composer. The three works, Symphony #9, Chamber Symphony and Piano Concerto #1 reflect Shostakovich's life and experiences in abstract form.

This is an opportunity for HCUK to attend an exclusive event hosted for Sadler's Wells Patrons. Guests can enjoy a pre-show reception with remarks from Sadler's Wells Artistic Director and Chief Executive Alistair Spalding, interval drinks, and a post-show party with the cast and creative team.

Date: Thursday 30 May
Location: Sadler's Wells, Rosebery Avenue, London EC1R 4TN
Ticket price: £100 per person (includes a top-price ticket for the show, pre-show reception, interval drinks and post-show party)
Time: 6:45pm

This event is open to HCUK members and one guest due to the limited number of tickets. Children are welcome although it should be mentioned that the performance is quite long with two intervals.
In order to RSVP for this event please email Verity at vll@me.com as there is specific registration information with certain steps to follow.
No refunds will be given if you are unable to attend the event unless there is a waiting list.