Letters from Baghdad
A documentary film about the life of Gertrude Bell
Voiced by Tilda Swinton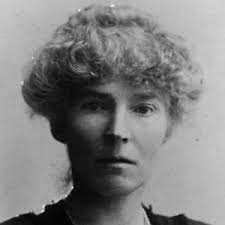 The British Institute for the Study of Iraq (Gertrude Bell Memorial) in association with the Emmanuel Society and the Harvard Club of the UK have great pleasure in inviting you to join them for the screening of Letters from Baghdad
on Wednesday 15 May, 2019 at 6.15 pm
at the British Academy, 10 Carlton House Terrace, London SW1Y 5AH
Letters from Baghdad explores the extraordinary life of Gertrude Bell, with a particular emphasis on her time in Iraq and the legacy of her work there, which still has such a strong resonance today.
The screening will be followed by a Q & A discussion with Joan Porter MacIver, BISI Vice-Chair and consultant on the film, and a drinks reception.
Tickets may be purchased at https://www.eventbrite.com/e/letters-from-baghdad-film-screening-tickets-58791492938
£15 for BISI, Emmanuel Society & Harvard Club of the UK Members
£20 for the General Public
Additional donations to the BISI Visiting Iraqi Scholarship Scheme are very welcome.
The net proceeds from the evening will support the BISI Visiting Iraqi Scholarship Fund
and will be in the memory of Dr Lamia Al Gailani-Werr, a special advisor to this film
and recipient of the Institute's Gertrude Bell Memorial Gold Medal.
The British Institute for the Study of Iraq - furthering research and public education
on the history, society and culture of Iraq
at the British Academy, 10 Carlton House Terrace, London, SW1Y 5AH
Registered charity no. 1135395
Screening is donated courtesy of Between the Rivers Productions