The Oxford Revue Presents: FUNRAISER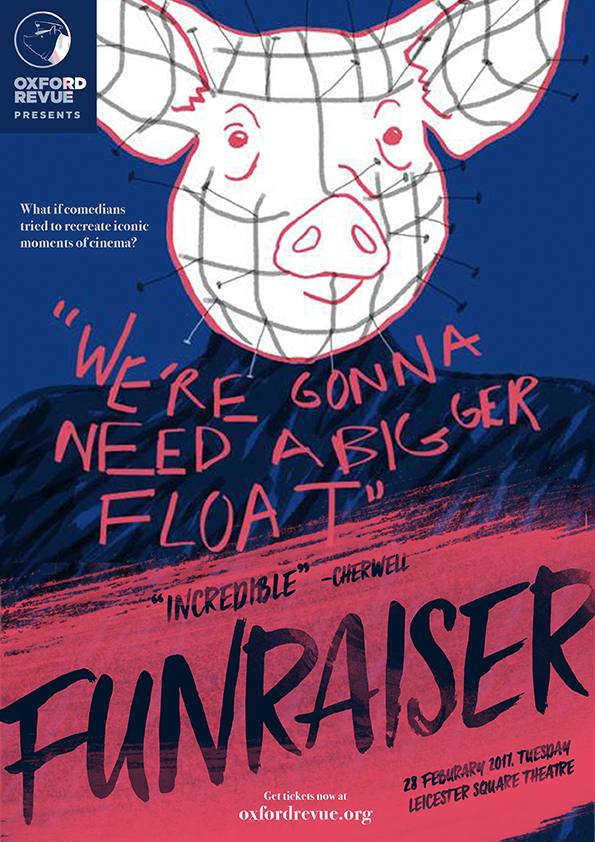 This event will be hosted by Harvard College alum Steven Kunis '17, a theater director and producer and current graduate student at the University of Oxford. While at Harvard College, Steven served as an arts leader in Harvard student theater, serving as a director and producer for multiple organizations – including the Lowell House Opera, the Harvard Early Music Society, the Radcliffe Institute of Advanced Study, and the Harvard-Radcliffe Dramatic Club. Now at Oxford, Steven serves as the Head Producer for the Oxford Revue, where he works to commission events featuring new comedic talent at the forefront of the UK's next comic generation. In that spirit, half the proceeds of this event will be going toward Rape Crisis England and Wales, helping to give a voice to those both on stage and off with the help of the Revue's audience.
Be our special guest for a side-splitting evening of comedy with the critically acclaimed Oxford Revue and their star-studded collaborators! Don't miss the chance to see current Revuers, prominent alumni, and other rising comedy stars come together for a raucous performance – featuring a slew of memorable scenes of iconic cinematic history
Some of the brightest stars in British comedy found their start with this troupe; from Katy Brand, Stewart Lee, and Rowan Atkinson to Alan Bennett, Sally Philips, and the Pythons; come and see the comedy stars of the past, present, and future perform in a bizarre and brilliant show, all under one roof for one night only.

Website: oxfordrevue.org
Facebook: https://www.facebook.com/oxfordrevue/
Twitter: https://twitter.com/oxfordrevue?lang=en
See more
Running Time 90 minutes
Age Restriction 14+
Buy tickets here:
https://leicestersquaretheatre.ticketsolve.com/shows/873582080/events/128105487/seats?zone=Main%20House