1st HLX lecture on Big Data & the Globalization of Health Care

Subject



Screening of the inaugural Harvard Law School "HLX" Open Lecture Series, with a talk by Professor I. Glenn Cohen on Cutting Edge Issues in Medical Ethics and the Law: The Globalization of Health Care, Buying and Selling Organs, and Big Data

When – Next Tuesday, 17th May from 5-6pm London time with drinks and nibbles to follow

Where – generously hosted by the London office of
Quinn Emanuel Urquhart & Sullivan, LLP
One Fleet Place
London, England EC4M 7RA
Who – open to all Harvard alumni, with preference given to HLS alumni and HCUK members
How – Please RSVP to
caroline.chang@farcap.com
soon, as spaces are limited
Cutting Edge Issues in Medical Ethics and the Law:
The Globalization of Health Care, Buying and Selling Organs, and Big Data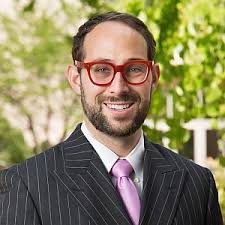 With Professor I. Glenn Cohen
Professor of Law
Faculty Director, Petrie-Flom Center for Health Law Policy, Biotechnology & Bioethics



In this talk Professor I. Glenn Cohen will provide an overview of three recent "hot topics" at the intersection of medical ethics and the law: The Globalization of Health Care (especially medical tourism), the buying and selling of organs (e.g., the black markets for kidneys and the practice of transplant tourism), and the use of big data for predictive analytics in health care.

Launching with the May program, the one hour, monthly HLX ("H-LEX") Open Lecture Series is an alumni engagement program that provides HLS alumni around the globe with an opportunity to hear from HLS faculty!

This new offering will showcase our stellar HLS faculty, while reducing the barriers created by scheduling conflicts and lengthy travel – creating a vehicle for faculty to present on a topic of interest, current research, lead discussions on a current legal issue in the news, and/or discuss recent/pending Supreme Court decisions.